Congratulations to our new Senior Associates
We are pleased to announce the promotion of Penny Walsh and Jesse Strafford to Senior Associate.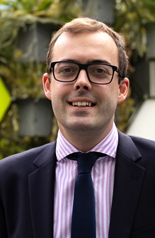 Jesse Strafford
Jesse is a Registered Patent Attorney in Australia and New Zealand and assists clients with a range of intellectual property matters across Australia, New Zealand and internationally.
Jesse has a hybrid portfolio of work including drafting, filing and prosecuting patents in Australia and New Zealand as well as strategic advice, filing and prosecuting trade mark applications, and involvement with oppositions and other contentious matters as they arise including assisting with and appearing in hearings before IPONZ, IP Australia, and the Courts.
Jesse takes particular interest in local early stage businesses in a variety of sectors and enjoys assisting them with gaining robust and appropriate intellectual property protection. View his full profile here.
Penny Walsh
Penny is a Registered Patent Attorney in Australia and New Zealand with a PhD in Chemistry and a Bachelor of Architectural Studies.
Her background in a number of technical fields gives her an advantage when it comes to drafting and prosecuting patent applications in the chemical, engineering and ICT fields for international and local clients.
Penny also works with the Henry Hughes trade mark team and assists clients with their New Zealand plant variety rights applications. Penny is interested in educating others on Intellectual Property rights and has presented to local businesses and design students on IP issues. View her full profile here.
The promotions take effect from 1 August 2021.